Aug 08, 2019 08:51 AM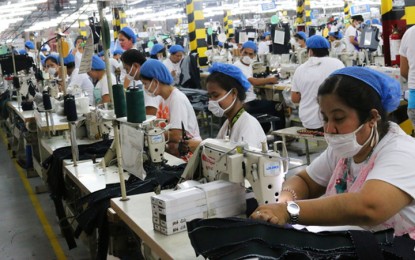 MANILA — The Department of Labor and Employment (DOLE) remains steadfast on the commitment of President Rodrigo Duterte to end contractualization by providing contractual workers regular status in their jobs.
In a letter to National Task Force to End Local Communist Armed Conflict (NTF-ELCAC) Executive Director Allen Capuyan, DOLE Secretary Silvestre Bello III said several measures were implemented to stop contractualization.
"To protect and respect all rights at work, the DOLE strictly enforced compliance to labor laws and standards through its labor inspection system," he said.
"The DOLE remains aggressive (in) its efforts to realize the President's directive in ending endo and other forms of illegal contracting arrangements through strict enforcement of labor standards as well as development of enabling policies to protect workers' right to security of tenure," the labor chief added.
Bello said the department has inspected some 184,539 establishments covering 12.196 million workers nationwide, as a result of its intensified inspection of private establishments to ensure compliance with labor law standards.
He added that 474,329 workers have been regularized from August 2016 to June 30, 2019.
"Of this figure, 343,580 workers were regularized through voluntary regularization while 130,749 workers were regularized through inspection," he said.
Stronger measures
He noted that stronger policy measures were issued to complement the efforts in labor inspection, which include the issuance of DOLE Department Order (DO) No. 174-17 or the new rules on contracting and subcontracting; Executive Order (EO) No. 51 "Implementing Article 106 prohibiting illegal contracting and subcontracting" and the Security of Tenure Bill (SOT) which was passed by the House of Representatives and Senate awaiting the approval of the President.
DO 174-17 is a product of comprehensive and inclusive area-wide consultations involving all sectors, such as the formal, informal, public, migrant, women, and youth.
The DOLE, he said, has undertaken measures to ensure the effective implementation of DO 174-17, which include the regularization of workers through inspection, deputization of trade unions and employer organizations to participate in the inspection of establishments' compliance to labor laws and social legislations.
Under EO 51, SOT is defined as the right of employee not to be dismissed or removed without just, authorized and observance of procedural due process consistent with the Constitution, Labor Code, as amended, and prevailing jurisprudence.
The end-of-contract scheme, popularly known as endo, is the practice of hiring and terminating workers after every five months to circumvent their regularization.
Meanwhile, the DOLE is looking to have a new version of the SOT bill, which was vetoed by Duterte, before the Legislative Executive Development Advisory Council (LEDAC) next week.
Bello earlier said the President instructed them to revisit the measure, which aims to end contractualization.
The new version will be a balance between the security of tenure and the viability of employers. (PNA)
Source: http://www.pna.gov.ph/
Aug 08, 2019 08:50 AM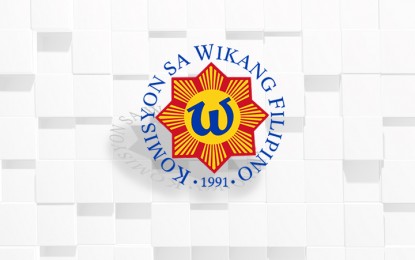 MANILA – A meeting in Manila this month aims to further promote professionalization of translation in the country.
The Aug. 7 "Kongreso ng mga Tagasalin" will tackle development of a resolution on professionalizing translation in Filipino, showed the latest program for this event at University of Santo Tomas (UST).
Activities during the event will also include formation of the core group that will pursue efforts for professionalizing translation.
Demand for translation is increasing so there is a need for people who can deliver professional translation services, noted Komisyon sa Wikang Filipino's (KWF) Sangay ng Salin head John Enrico Torralba.
"Translations must be correct," he said.
He also said translators' fees must be in accordance with standard rates for the target translation profession.
Delegates to the 2014 Kongreso sa Salin sought creation of a translation agency and setting of translation courses for secondary and tertiary education.
Aside from forming the resolution and core group, this year's Kongreso ng mga Tagasalin will examine condition of translators in the country.
Discussions during the event will also cover law- and labor-related aspects of professionalizing translation.
The event is part of the Aug. 5-7 Pambansang Kumperensiya sa Pagsasalin to be held at the UST.
Talks during the national conference's first two days will be aligned with the theme "Ang papel ng pagsalaing pampanitikan sa interaktibong ugnayan ng wikang pambansa at mga katutubong wika". (PNA)
Source: http://www.pna.gov.ph/
Aug 08, 2019 08:48 AM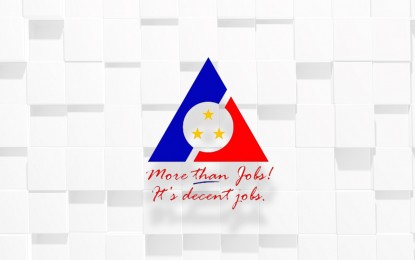 GENERAL SANTOS CITY — The Department of Labor and Employment (DOLE) in Region 12 has recently released some PHP2 million worth of livelihood grants to marginalized workers in South Cotabato province.
Arlene Bisnon, DOLE-12 assistant director, said Monday the assistance is part of the area's allocation this year for the continuing implementation of the DOLE Integrated Livelihood and Emergency Employment Program (DILEEP).
She said they turned over the check worth PHP2,049,199 to the municipal government of Tantangan, which serves as the agency's local co-partner for the initiative.
"It will benefit at least 147 individuals in the area (Tantangan) who are self-employed with insufficient income," she said in a statement.
Bisnon said the assistance will be given to the beneficiaries in the form of livelihood starter kits for various small business ventures that were chosen by the beneficiaries themselves.
These are for dressmaking, vulcanizing, welding, car wash and auto repair, carpentry, furniture making, massage services, cosmetology/manicure, vegetable gardening, beauty care, food vending (fried chicken, siomai, balut, barbeque, halo-halo), kakanin production, eatery, baking and food processing.
As part of the program, the beneficiaries will undergo trainings and seminars to ensure that their ventures will be sustained and prosper.
Bisnon lauded the local government of Tantangan for partnering with the agency and supporting the rollout of their programs and services in the area.
She said the municipal government has committed to help monitor the progress of the livelihood projects.
"It's a welcome news for us. We want the beneficiaries to be successful with their chosen business ventures," she said.
DILEEP is one of the flagship programs of DOLE that focuses on improving the lives of marginalized workers in local communities.
It seeks "to contribute to poverty reduction and reduce vulnerability to risks of the poor, vulnerable and marginalized workers through self-employment or livelihood undertaking." (PNA)
Source: http://www.pna.gov.ph/
Aug 08, 2019 08:47 AM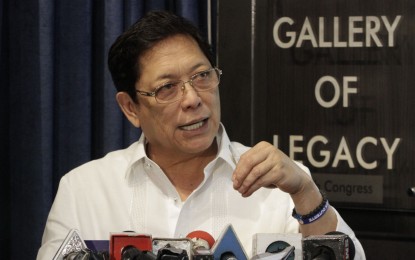 MANILA — A certification from the Department of Labor and Employment (DOLE) is the basic requirement for involuntarily laid-off employees who wish to apply for unemployment insurance, Labor Secretary Silvestre Bello III said on Tuesday.
In Department Circular No. 01, series of 2019 issued by Bello last week, the issuance of the certificate is included in the guidelines for the laid-off workers to avail of the involuntary separation benefit of the Social Security System (SSS).
In a statement, Bello said the issuance of the guidelines to implement the program which covers eligible SSS-member employees, including kasambahay and overseas Filipino workers (OFWs), who were involuntarily separated from work.
The certification must be secured from the DOLE field or provincial office where applicants reside or from where their company is located.
For OFWs, they can file their application at the Philippine Overseas Labor Office located in the areas where their employers operate or at their residences nearest DOLE field or provincial office.
Those who would like to avail of the unemployment benefit are also required to bring a valid identification card, a copy of the notice of termination issued by the employer, or if not available a duly notarized affidavit of termination of employment.
To qualify for the grant, the employee should not be over 60 years old at the time of involuntary separation; has paid at least 36 monthly contributions, 12 of which should be in the 18-month period immediately preceding the month of involuntary separation.
The applicant has no settled unemployment benefit within the last three years prior to the date of involuntary separation.
The workers must have been involuntarily separated due to "authorized causes," such as the installation of labor-saving devices; redundancy; retrenchment or downsizing; closure or cessation of operation; or disease/illness of the employee whose continued employment is prohibited by law or is prejudicial to his or her co-employees' health.
Other individuals that are eligible to file are those who lost jobs due to "just causes" under Article 300 (285) of P.D. No. 442 or the Labor Code of the Philippines; or due to an economic downturn, natural or human-induced calamities/disasters, and other similar cases as may be determined by the DOLE and SSS. (PNA)
Source: http://www.pna.gov.ph/
Feb 22, 2019 07:14 AM
MANILA — Over 400,000 contractual workers have been given permanent employment as part of the anti-"endo" campaign of the government, the Department of Labor and Employment (DOLE) reported on Wednesday.
Labor Secretary Silvestre Bello III said that from January to December 3, a total of 411,449 private sector employees were regularized by their employers.
"I know it is still low, percentage wise, considering the number of contractual workers in the country," Bello said in statement.
"But that 400,000 plus figure is unprecedented in our country. Never in history has that number been achieved," the DOLE chief added.
Bello noted 65 percent of the figure have been regularized due to the voluntary compliance of the private companies.
While the remaining 35 percent were given regular employment statuses as a result of the issuance of compliance orders.
Of the number, he said some 11,660 are workers from the SM malls chain. They have been regularized this year as of the end of the third quarter.
"It could even be higher if we include the last quarter of the year," Bello added.
SM malls in the National Capital Region (NCR) had the most number of regularized workers with 4,800; followed by those in Calabarzon with 2,865; and those in Mimaropa with 1,476.
Meanwhile, Bello also reported that the Employers Confederation of the Philippines (ECOP) has promised to regularize all their workers.
"ECOP said all its members will regularize all their employees. We are just waiting for their timeline," he said.
In turn, the DOLE offered ECOP members to be exempted from the regular labor inspection activities.
"I offered to waive the inspection of their members unless, of course, there is a complaint filed against them," Bello added. (PNA)
Source: www.pna.gov.ph/
Feb 22, 2019 07:14 AM
MANILA — The Department of Labor and Employment (DOLE) on Monday announced that the PHP25 increase in the minimum wage for workers in Metro Manila will take effect on November 22.
In a press briefing, DOLE Secretary Silvestre Bello III said the latest salary increase of National Capital Region (NCR) employees will be effective 15 days after the order has been published in a newspaper of general circulation.
"It will take effect in November 22, it was published on November 7," he said.
At the same time, the National Wages and Productivity Commission (NPWC) clarified reports that the effectivity of the Order is on Nov. 22 and not Nov. 27 as earlier reported.
On Nov. 5, the DOLE reported that the Regional Tripartite Productivity and Wages Board (RTPWB)-NCR has approved the wage increase for minimum wage in the private sector.
The increase makes the minimum salary from PHP512 to PHP537.
According to Wage Order No. NCR-22, the salary adjustment covers non-agriculture workers and those in the retail/service establishments.
For those who are employing 15 workers or less, and manufacturing establishments regularly employing less than 10 workers, the new minimum wage rate would be PHP500 from the current PHP475. (PNA)
Source: www.pna.gov.ph/
Feb 22, 2019 07:11 AM
The growing presence of thousands of Chinese workers in the Philippines has become a cause of concern for some Filipinos, even as the Department of Labor and Employment (DOLE) defended issuing half of all Alien Employment permits (AEPs) to these Chinese nationals.
According to a Tuesday report on GMA News TV program "State of the Nation with Jessica Soho", Labor Secretary Silvestre Bello III had revealed during a recent budget hearing that around 25,000 of over 40,000 AEPs issued in the last two years were given to Chinese workers.
Grilled on the possible impact this would have on employment opportunities for Filipinos, Bello explained, "They will only issue these permits to foreigners if the foreigner performs a job that cannot be performed by a Filipino citizen."
The Bureau of Immigration (BI), for its part, said it was intent on cracking down on all illegal aliens regardless of their nationality.
"Not just Chinese but also other nationals coming to the country," BI spokesperson Dana Sandoval said. "Nakikita po natin, 'yung iba sa kanila, nag-convert to working visa. 'Yung mga nakukuha nating reports na illegal workers, tinutugis po 'yan."
'Cause of concern'
However, for filmmaker Mark Meily found the matter troubling.
"It's a cause of concern because we are in a situation where our sovereignty ng Philippines is being challenged," Meily explained.
"Normally kasi, if you see a lot of foreigners, a lot of Chinese, I am not alarmed. But, obviously, these people are not here as tourists… and then they are not investors."
Meily added that he did not believe that these Chinese expats were creating business that would offer employment to Filipinos. "Hindi ito nag-e-Airbnb. Ito 'yung makikita mong naka-tsinelas, naka-short, very, very casual," he argued.
Meily said the strong presence of Chinese nationals in the country had rapidly become noticeable in other aspects of society, as well.
"Pagpasok ko, merong mga grupo ng customers and they are smoking. This is Makati ha, so bawal doon mag-smoke sa public places. They don't speak Filipino and then, later on, ang dami," he said.
"This happened in a span of a year, ang dami na sa Yakal na mga restaurants, businesses, na walang English or Filipino signs," he added.
Meily also noted that the proliferation of movie posters and advertisements bearing only Chinese characters.
"Obviously, they are catering to a specific market," he said. — Margaret Claire Layug/DVM, GMA News
Source: www.gmanetwok.com
Jul 03, 2018 07:29 AM

DOLE releases list of top 20 companies engaged in labor-only contracting
The Department of Labor and Employment (DOLE) released on Monday a list of the top 20 companies
Feb 20, 2018 02:23 AM
Regularize 8,000 workers; pay P66-M claims, PLDT told
The Department of Labor and Employment (DOLE) has made final its order for the PLDT
Feb 20, 2018 02:11 AM
Bello suspends deployment to Kuwait
Labor Secretary Silvestre Bello III today ordered the suspension of deployment of workers to Kuwait