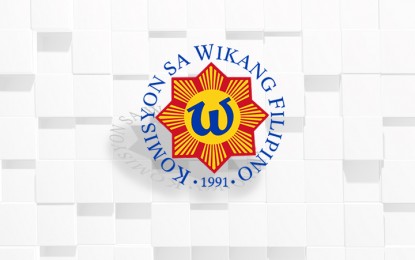 MANILA – A meeting in Manila this month aims to further promote professionalization of translation in the country.
The Aug. 7 "Kongreso ng mga Tagasalin" will tackle development of a resolution on professionalizing translation in Filipino, showed the latest program for this event at University of Santo Tomas (UST).
Activities during the event will also include formation of the core group that will pursue efforts for professionalizing translation.
Demand for translation is increasing so there is a need for people who can deliver professional translation services, noted Komisyon sa Wikang Filipino's (KWF) Sangay ng Salin head John Enrico Torralba.
"Translations must be correct," he said.
He also said translators' fees must be in accordance with standard rates for the target translation profession.
Delegates to the 2014 Kongreso sa Salin sought creation of a translation agency and setting of translation courses for secondary and tertiary education.
Aside from forming the resolution and core group, this year's Kongreso ng mga Tagasalin will examine condition of translators in the country.
Discussions during the event will also cover law- and labor-related aspects of professionalizing translation.
The event is part of the Aug. 5-7 Pambansang Kumperensiya sa Pagsasalin to be held at the UST.
Talks during the national conference's first two days will be aligned with the theme "Ang papel ng pagsalaing pampanitikan sa interaktibong ugnayan ng wikang pambansa at mga katutubong wika". (PNA)
Source: http://www.pna.gov.ph/