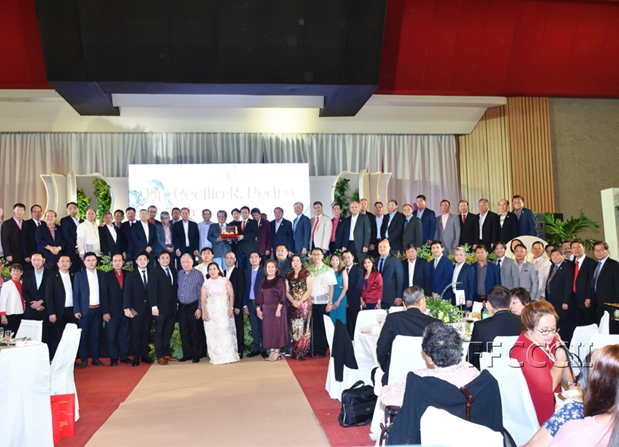 Federation of Filipino Chinese Chambers of Commerce and Industry, Inc (FFCCCII) President Dr. Cecilio Pedro celebrated his 70th birthday last July 17, 2023 at the Philippine International Convention Center (PICC) in a meaningful way, highlighting Christian faith and charities.
His birthday reception celebrated his life marked by faith in God and earnest commitment to serving others. Instead of gifts, Dr. Pedro encouraged guests to donate to Deaf Evangelistic Alliance Foundation, a cause dear to his heart.
Deaf Evangelistic Alliance Foundation is a non-profit organization established to provide assistance to the deaf through education and skills training. It has schools in the provinces of Laguna, Palawan and Nueva Ecija. It also supports programs that help equip individuals to deal with deafness in communities.
FFCCCII is the national federation of 170 Filipino Chinese chambers of commerce and diverse trade organizations which champion economic advocacies, socio-civic and philanthropic causes.