From the Philippine Star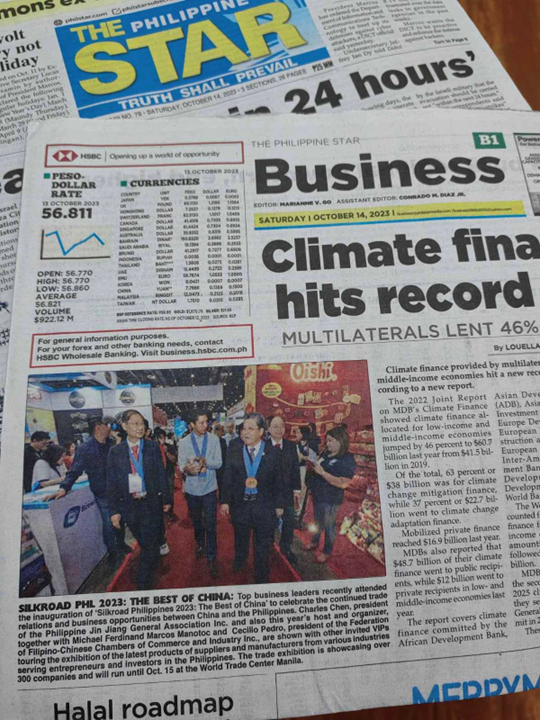 Silkroad Philippines 2023 trade expo which seeks to promote stronger Philippines-China trade cooperation and showcases 300 companies until October 15 at the World Trade Center Manila.
Photo: Federation of Filipino Chinese Chambers of Commerce and Industry, Inc. (FFCCCII) President Dr. Cecilio Pedro (right) and Michael Ferdinand Marcos Manotoc (middle) were special guests at its opening ceremony on October 13. Organizer of Silkroad Phil 2023 is Philippine Jinjiang General Association, Inc. President Charles Chen (left).