By Joann Villanueva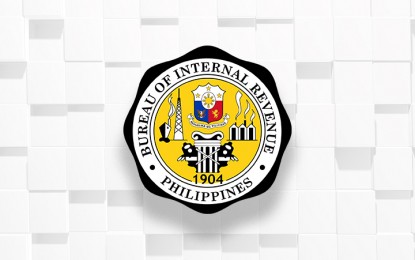 MANILA – Bureau of Internal Revenue (BIR) Revenue Region No. 8B-South NCR (National Capital Region) said it has jurisdiction to implement close order against Megaworld Corporation in line with the auditing on the sale of some of the company's properties.
In a statement on Friday, the BIR said the enforcement activity which was supposed to conduct on the real estate company last May 18, was "supported by a Revenue Special Order signed by the Commissioner of Internal Revenue."
It said, "the investigation involves the verification of taxes on One-Time Transactions (OneTT) on the sale/transfer of properties by Megaworld."
"Although Megaworld is considered a large taxpayer under the jurisdiction of the Large Taxpayers Service, BIR National Office, OneTT falls under the jurisdiction of the BIR Regional Offices since the situs of taxation of sale, transfer, and other disposition of real properties is where the property is located," it said.
The statement also said that the "properties being subjected to investigation are located within the premises of Taguig City, which clearly falls within the jurisdiction of the said BIR Regional Office and not with the Large Taxpayer Service."
It said the real estate firm "failed in its compliance and reportorial requirements under the Tax Code."
"Failure to comply with said requirements is a ground for closure," it said.
The statement further said that Megaworld has agreed to comply with the audit, "hence, the closure was set aside" and that the "investigation is ongoing."
After the news came out about the scheduled enforcement activity of the BIR last Wednesday, the real estate firm issued a statement saying "records with the BIR will confirm that Megaworld has no outstanding or unpaid past tax liabilities needing any enforcement action."
It said the company "is being regularly audited by the Large Taxpayers Service of the BIR head office and all its tax returns, up to the taxable year 2022 have been examined, and all previous deficiency assessments have already been paid for by the company and duly cleared by the BIR head office."
"Megaworld has not received any closure order duly approved by the Commissioner of Internal Revenue," it said but added that it will cooperate with the BIR for pending tax audits. (PNA) 
Source: gov.ph