From the Philippine Star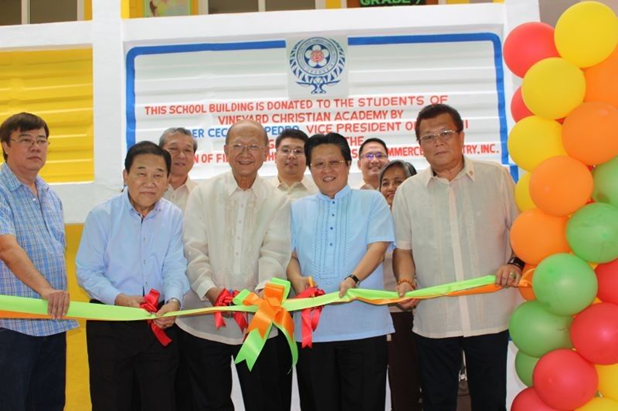 Dubbed "Operation Barrio Schools," it constructed and donated 6,200 mostly rural public school buildings all over the archipelago from Aparri to Tawi-Tawi.
Some modern-day examples of Filipino Chinese community philanthropies:
Donations for calamities and socio-civic causes by the Filipino Chinese Community Calamity Fund (P80 million for typhoon Odette in the outset of 2022, over P300 million in 2020 and 2021 for COVID-19 charities such as medical supplies, rice, foods nationwide);
Federation of Filipino Chinese Chambers of Commerce & Industry, Inc. (FFFCCCII), its many civic endeavors like its "Operation Barrio Schools" donating thousands of rural public schools, support for diverse civic endeavors;
Filipino Chinese volunteer fire brigades nationwide donating time, energies and resources to aid those afflicted by fire and other disasters regardless of the victims' ethnic or socio-economic backgrounds.
The Philippines' foremost philanthropists support FFCCCII charities, such as Tan Yan Kee Foundation founder and FFCCCII Chairman Emeritus Lucio Tan, late Metrobank Foundation founder George S.K. Ty, late SM Foundation founder Henry Sy, late Gokongwei Brothers Foundation founder John Gokongwei, Jr., late Philtust Bank/Manila Bulletin/Manila Hotel Chairman Dr. Emilio Yap, Ambassador Carlos Chan, Megaworld Foundation founder Andrew Tan, etc.