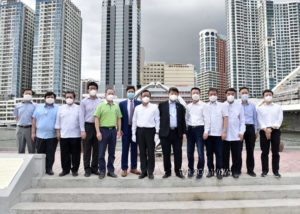 On March 3, 2022, Chinese Ambassador Huang Xilian led an on-site inspection of the Binondo-Intramuros Friendship
Read More »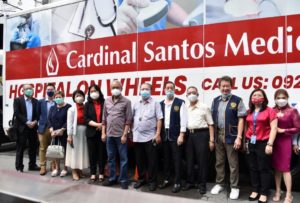 The day of the contract signing between Cardinal Santos Medical Center (CSMC) and ChinoyTV for
Read More »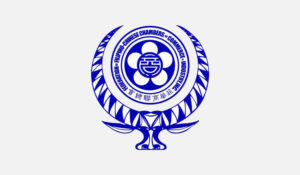 Let us all cooperate and take vaccines, for faster public health and economic recovery of the Philippines", Federation of Filipino Chinese Chambers of Commerce & Industry, Inc. (FFCCCII)
Read More »
As part of continuing efforts to help the whole Philippines contain the pandemic and alleviate hardships, the (FFCCCII) donated to support the
First of all, we the officers and members of the (FFCCCII) reaffirm our confidence in the bright, long-term future of the Philippine economy
Maraming salamat sa Filipino-Chinese organizations at Honeylet Avancena sa tulong sa Taal eruption victims!
Philstar.com February 11, 2022 | 9:00am A performer dressed as superhero character Ironman walks past children waiting for their turn to receive the Pfizer-BioNtech COVID-19
(AFP) MANILA, Philippines — The Department of Labor and Employment (DOLE) has confirmed that Taiwan will lift the suspension of the entry of overseas Filipino
Posted on January 30, 2022 News Release Department of Labor and Employment January 30, 2022 Employees at work on February holidays entitled to premium pay
Elijah Felice Rosales – The Philippine Star February 2, 2022 | 12:00am MANILA, Philippines — The Bureau of Internal Revenue (BIR) has extended by 30
Philippine Daily Inquirer / 04:34 AM January 26, 2022 The Bureau of Internal Revenue main office in Quezon City. (File photo from Philippine Daily Inquirer)
January 18, 2022, 2:54 pm MANILA – The Bureau of Internal Revenue (BIR) has a total of 49 projects in the first phase of its
By Rosette Adel – February 12, 2022 – 8:33 PM Philippine virtual tours. (Screenshot from Tourism Promotions Board) The Department of Tourism and its attached
By Joyce Ann L. Rocamora February 2, 2022, 3:42 pm MANILA – The country's tourism industry is ready to welcome fully vaccinated international travelers on
MANILA – The cities of Baguio and Ilagan in the provinces of Benguet and Isabela are among this year's Asean Clean Tourist Cities awardees, the
By: Mark Giongco – Reporter / @MarkGiongcoINQINQUIRER.net / 02:47 PM February 12, 2022 FILE–Philippines' Ernest John Obiena competes during the indoor men's pole vault Beijer
By: Bong Lozada – Reporter / @BLozadaINQINQUIRER.net / 08:54 PM February 10, 2022 Philippines' flag bearer Asa Miller leads the delegation as they enter the
By: Kathleen de Villa – Researcher / @Inq_ResearchersPhilippine Daily Inquirer / 08:38 PM January 28, 2022 —Lad Hara Caingcoy/Unsplash Chinese New Year festivities remain scaled
Published February 10, 2022, 6:45 PM by Bernie Cahiles-Magkilat IBPAP hold an Industry Briefing last February 02, 2022 wherein PEZA provided updates on various matters
MANILA—Paving the way to attract more investments in the Philippines, the ratification of the amendment to the Public Service Act (PSA) plays a vital role
Reference Number: 2022-41 Release Date: 27 January 2022 Souce: Philippine Statistics Authority The Philippine Gross Domestic Product (GDP) posted a growth of 7.7 percent in
Notice is hereby given to the public that unscrupulous individuals have been posing as officers of the Federation of Filipino Chinese Chambers of Commerce and Industry, Inc. (FFCCCII) or name-dropping the FFCCCII in fraudulent schemes to obtain goods from the public.
In particular, individuals purporting to be officers of the FFCCCII will contact an establishment or individual to purchase goods, and thereafter, a fake purchase order in the name of the FFCCCII bearing forged signatures of its officers will be sent, and counterfeit monetary instruments will be given as payment for the goods upon pick up of the same time.
To prevent such fraudulent businesses, please transact only with official personalities and individuals of FFCCCII. To verify the identity of any person purportedly representing the FFCCCII or to report any suspicious activity, please contact the FFCCCII at (632) 241-9201 to 05.