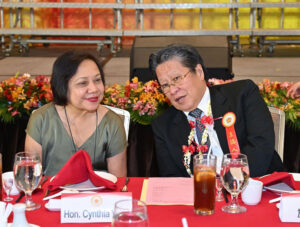 FFCCCII President Dr. Cecilio Pedro and Senator Cynthia Villar both attended the 119th anniversary and induction of new set of officers of Fookien Merchant
Read More »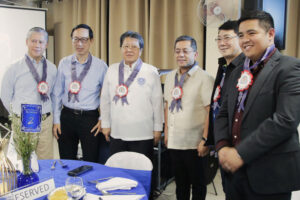 Federation of Filipino Chinese Chambers of Commerce & Industry, Inc. (FFCCCII) President Dr. Cecilio K. Pedro
Read More »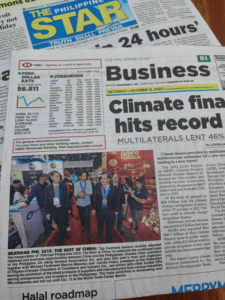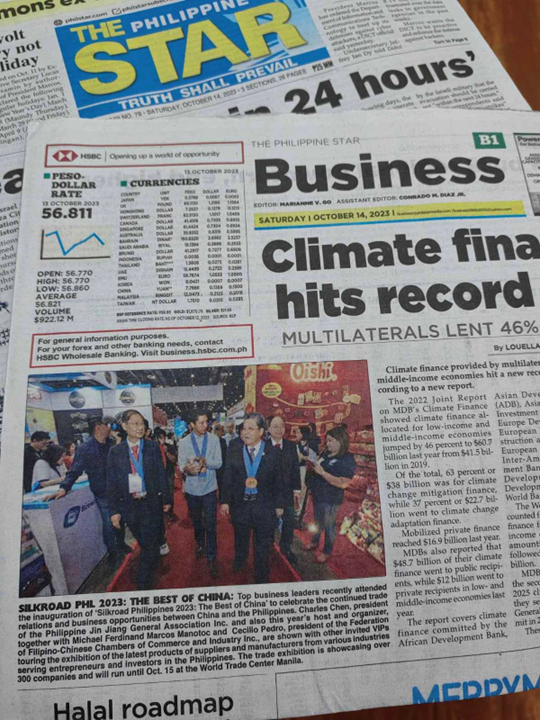 From the Philippine Star Silkroad Philippines 2023 trade expo which seeks to promote stronger Philippines-China
Read More »
From the Philippine Daily Inquirer FFCCCII President Dr. Cecilio Pedro said that like the Federation's Filipino Chinese entrepreneurs nationwide in its 170 chambers from Aparri
Fulfilling Labor Secretary Silvestre Bello III's directive to review the existing minimum wage rates nationwide
Under the Omnibus Rules on Minimum Wage Determination, the following establishments may apply for exemption from compliance with the issued Wage Orders
Philstar.com February 11, 2022 | 9:00am A performer dressed as superhero character Ironman walks past children waiting for their turn to receive the Pfizer-BioNtech COVID-19
Bureau of Internal Revenue (BIR) Revenue Region No. 8B-South NCR (National Capital Region) said it has jurisdiction to implement close order against Megaworld Corporation
The government's two main revenue collection agencies collected a total of PHP2.732 trillion in 2021
There will be no extension of the deadline for the filing of annual income tax returns after already being moved due to the Holy Week holidays
What makes it more fun in the Philippines? For years, we have shone the spotlight on the country's stunning beaches and landscapes
TRAVELERS from the United States continued to lead the total number of foreign tourists arriving in the Philippines.
By Rosette Adel – February 12, 2022 – 8:33 PM Philippine virtual tours. (Screenshot from Tourism Promotions Board) The Department of Tourism and its attached
MANILA, Philippines – Wesley So is now the fifth highest rated chess player in the planet. And he is continuously ascending.
The Philippines closed out the 31st Southeast Asian Games one place short of its goal, finishing fourth overall in the Games hosted by Vietnam from May 12 to 23.
The Binondo-Intramuros Bridge connecting the two busy Manila districts will be inaugurated on Tuesday.
The Philippine information technology and business process management (IT-BPM) sector has reached its 2022 target ahead of schedule as it ended 2021
President Duterte approved the 2022 Strategic Investment Priority Plan (SIPP) on 24 May 2022 which lists the economic and business activities
The Philippine Gross Domestic Product (GDP) posted an 8.3 percent growth in the first quarter of 2022.
Notice is hereby given to the public that unscrupulous individuals have been posing as officers of the Federation of Filipino Chinese Chambers of Commerce and Industry, Inc. (FFCCCII) or name-dropping the FFCCCII in fraudulent schemes to obtain goods from the public.
In particular, individuals purporting to be officers of the FFCCCII will contact an establishment or individual to purchase goods, and thereafter, a fake purchase order in the name of the FFCCCII bearing forged signatures of its officers will be sent, and counterfeit monetary instruments will be given as payment for the goods upon pick up of the same time.
To prevent such fraudulent businesses, please transact only with official personalities and individuals of FFCCCII. To verify the identity of any person purportedly representing the FFCCCII or to report any suspicious activity, please contact the FFCCCII at (632) 241-9201 to 05.